Welcome to the Bayside Inn & Marina!
The Bayside Inn & Marina, on Otsego Lake in Cooperstown, NY, offers pleasant, comfortable accommodations in a peaceful, wooded lakeside setting with picnic areas and gazebos at our small swimming beach. Canoes and kayaks are available free of charge to our guests.
For more family fun, we offer a large Retro Game Room, and an attractive Hospitality Room with large screen cable TV, cards, puzzles, and board games.
A covered BBQ Pavilion is available for our guests.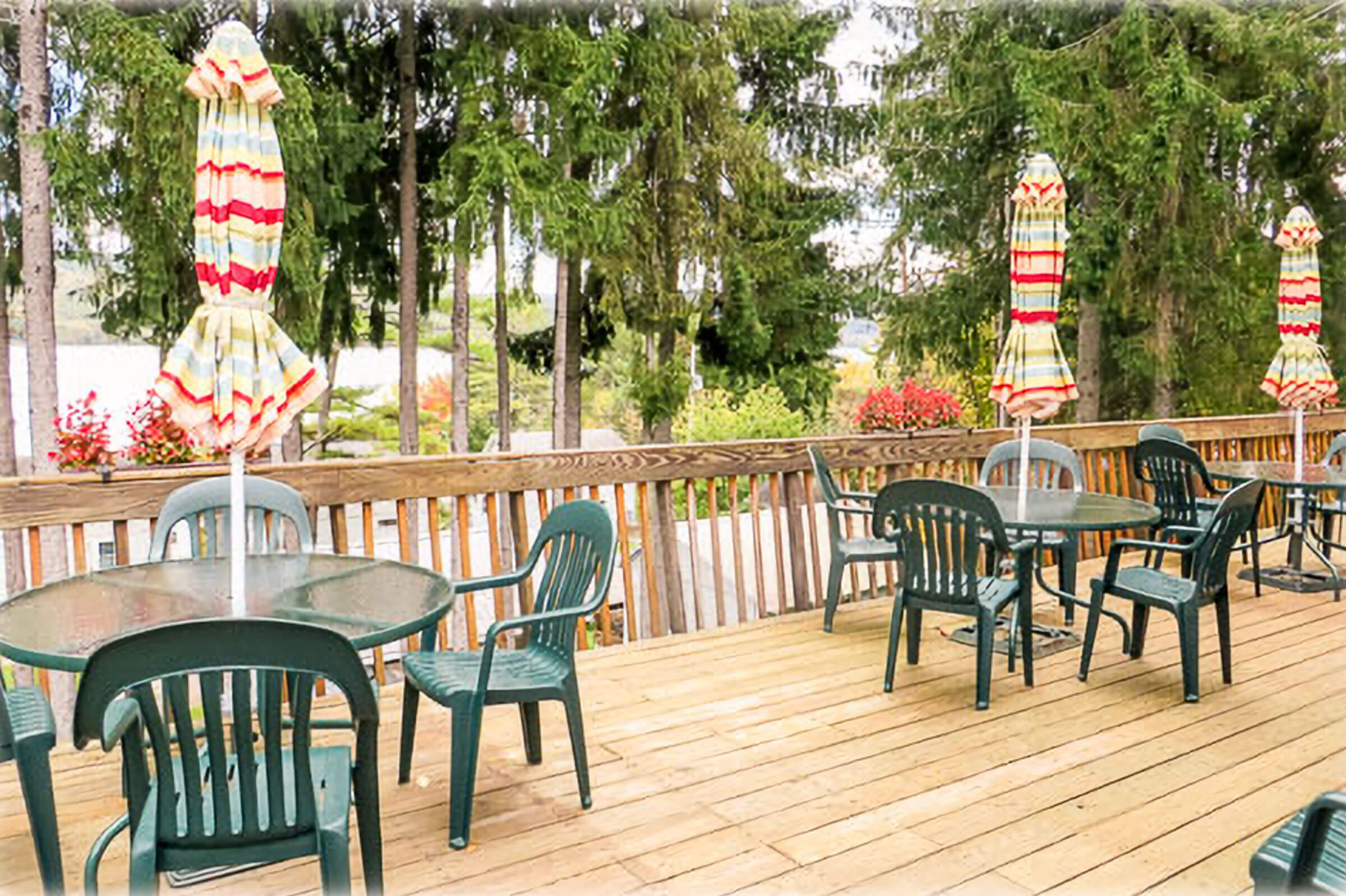 At the Bayside Inn, you can relax on the spacious deck with a beautiful view of Otsego Lake.
Bayside Inn & Marina is a destination in itself. Located only 7 miles from Cooperstown, 1 mile from Glimmerglass Festival, 12 miles from the Cooperstown Dreams Park, 32 miles from Cooperstown All Star Village, and 18 miles from Sharon Springs (home of Beekman 1802), our friendly and professional staff will do everything they can to make your "Cooperstown Lake Vacation" a memorable one.
During your stay, explore the historic attractions found in Cooperstown, the "Village of Museums" — the Baseball Hall of Fame, Farmers' Museum and Fenimore Art Museum. Take a leisurely boat tour of Otsego Lake, attend a performance of the Glimmerglass Opera (1 mile north of Bayside) or the Cooperstown Theatre Festival (1/4 mile north of Bayside.)
All in all, Bayside Inn & Marina is the place to stay, no matter what your interest, when visiting Cooperstown, New York.