Extra Rooms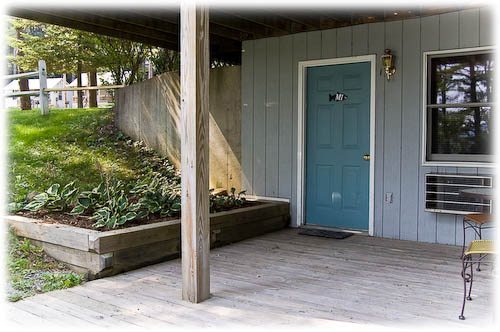 Sometimes even a three-bedroom cottage doesn't have enough room for your family and friends, especially if someone is visting you during your stay at Bayside. When those occasions arise, consider booking an extra room adjacent to the cottage or space you are staying in.
Or perhaps you want a room that is a bit off the beaten path - that is, not in the Inn or the Motel.
When these situations arise, we have just the room for you. Take a look ...
Rooms M1 and M2
Rooms M1 and M2 are conveniently located below Cottage M, so they're ideal for expanding the space available if you have booked that cottage. Or, if you desire an out-of-the way room that looks out on a green lawn and a path to the lake, then they are just what you're looking for!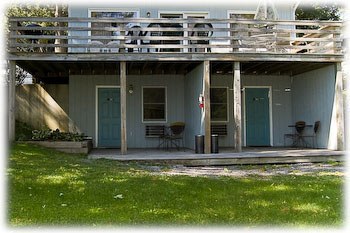 Rooms M1 and M2 are located below Cottage M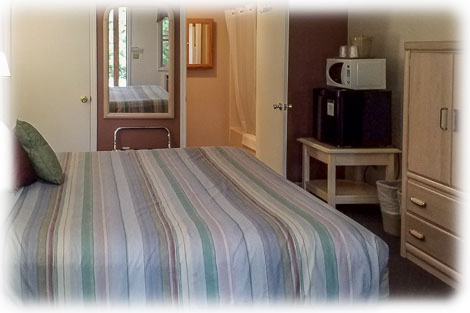 Both Rooms M1 and M2 offer a king bed
Room 29
Conveniently adjoining House 28, Room 29 is perfect for expanding that space, or it works well as a stand-alone accommodation, and, best of all, it has its own private deck!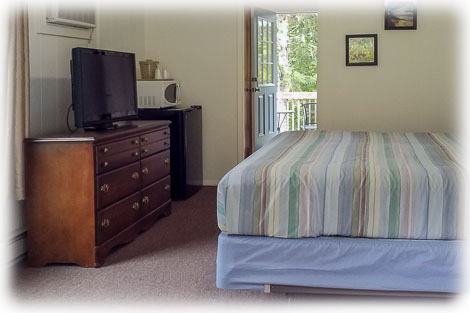 Room 29 offers a king bed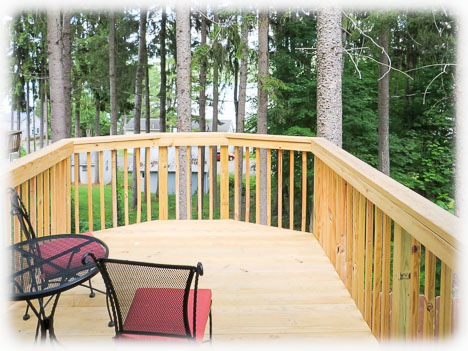 Private deck
---
Our Other Rooms